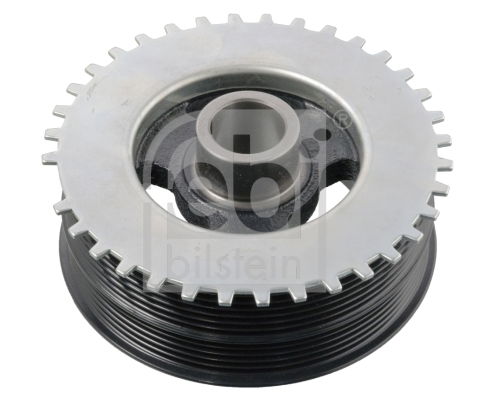 Poulie, vilebrequin FEBI BILSTEIN 103638
Ref:
103638
[103638] FEBI BILSTEIN Poulie, vilebrequin
FEBI BILSTEIN

Shipped within 24 to 48 hours
---
Supplementary Article/Info 2 : For crankshaft
Width [mm] : 59,5
Inner Diameter [mm] : 26,5
Outer diameter [mm] : 140,55
Weight [kg] : 2,67
Number of ribs : 10
Informations générales : Les produits livrés par nos soins doivent être utilisés exclusivement à des fins pour lesquelles ils ont été con us. Le montage est réservé à un personnel qualifié formé. Les produits sont livrés en standard sans instructions de montage.
FORD

C-MAX (DM2)

1.8

FORD

C-MAX (DM2)

1.8

FORD

C-MAX (DM2)

1.8 Flexifuel

FORD

C-MAX (DM2)

2.0

FORD

C-MAX (DM2)

2.0 CNG

FORD

C-MAX (DM2)

2.0 LPG

FORD

FOCUS C-MAX (DM2)

1.8

FORD

FOCUS C-MAX (DM2)

1.8

FORD

FOCUS C-MAX (DM2)

1.8 Flexifuel

FORD

FOCUS C-MAX (DM2)

2.0

FORD

FOCUS II Saloon (DB_, FCH, DH)

1.8

FORD

FOCUS II Saloon (DB_, FCH, DH)

1.8 Flexifuel

FORD

FOCUS II Saloon (DB_, FCH, DH)

2.0

FORD

FOCUS II (DA_, HCP, DP)

1.8

FORD

FOCUS II (DA_, HCP, DP)

1.8 Flexifuel

FORD

FOCUS II (DA_, HCP, DP)

2.0

FORD

FOCUS II (DA_, HCP, DP)

2.0 CNG

FORD

FOCUS II (DA_, HCP, DP)

2.0 Flex

FORD

FOCUS II (DA_, HCP, DP)

2.0 LPG

FORD

FOCUS II Turnier (DA_, FFS, DS)

1.8

FORD

FOCUS II Turnier (DA_, FFS, DS)

1.8 Flexifuel

FORD

FOCUS II Turnier (DA_, FFS, DS)

2.0

FORD

FOCUS II Turnier (DA_, FFS, DS)

2.0 LPG

VOLVO

C30 (533)

1.6

VOLVO

C30 (533)

1.8

VOLVO

C30 (533)

1.8 FlexFuel

VOLVO

C30 (533)

2.0

VOLVO

C30 (533)

2.0 FlexFuel

VOLVO

S40 II (544)

2.0 F

VOLVO

S40 II (544)

1.8

VOLVO

S40 II (544)

1.6

VOLVO

S40 II (544)

2.0

VOLVO

S40 II (544)

1.8 FlexFuel

FORD

FOCUS II (DA_, HCP, DP)

2.0

VOLVO

V50 (545)

2.0

VOLVO

V50 (545)

1.8 FlexFuel

VOLVO

V50 (545)

2.0 FlexFuel

VOLVO

V50 (545)

1.8 BiFuel

FORD

FOCUS II Convertible

2.0

FORD

FOCUS II Box Body / Estate

1.8 Flexifuel

VOLVO

V50 (545)

1.8
If you can't find the part you need, please contact us at +33 1 41 50 53 73
Exclusive Web Offer
* This reference is given as an indication (subject to validation with the serial number and the manufacturer software)