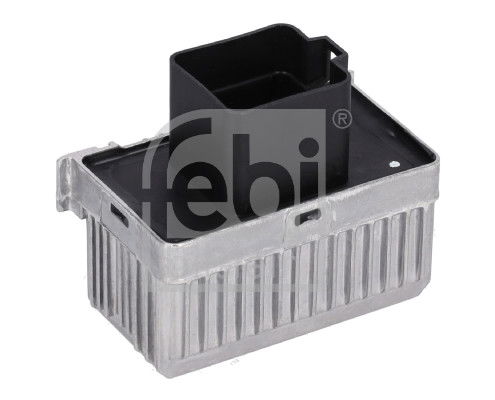 Temporisateur de préchauffage FEBI BILSTEIN 102704
Ref:
102704
[102704] FEBI BILSTEIN Temporisateur de préchauffage
FEBI BILSTEIN

Shipped within 24 to 48 hours
---
Voltage [V] : 12
Number of connectors : 7
Weight [kg] : 0,18
Informations générales : Les produits livrés par nos soins doivent être utilisés exclusivement à des fins pour lesquelles ils ont été con us. Le montage est réservé à un personnel qualifié formé. Les produits sont livrés en standard sans instructions de montage.
OPEL

ASTRA G Estate (T98)

1.7 CDTI (F35)

OPEL

ASTRA G Estate (T98)

1.7 DTI 16V (F35)

OPEL

ASTRA G Box (F70)

1.7 CDTi (F70)

OPEL

ASTRA G Box (F70)

1.7 DTI 16V (F70)

OPEL

ASTRA H (A04)

1.7 CDTI (L48)

OPEL

ASTRA H (A04)

1.7 CDTI (L48)

OPEL

ASTRA H (A04)

1.7 CDTI (L48)

OPEL

ASTRA H (A04)

1.7 CDTI (L48)

OPEL

ASTRA H (A04)

1.9 CDTI (L48)

OPEL

ASTRA H (A04)

1.9 CDTI (L48)

OPEL

ASTRA H (A04)

1.9 CDTI (L48)

OPEL

ASTRA H Estate (A04)

1.7 CDTI (L35)

OPEL

ASTRA H Estate (A04)

1.7 CDTI (L35)

OPEL

ASTRA H Estate (A04)

1.7 CDTI (L35)

OPEL

ASTRA H Estate (A04)

1.7 CDTI (L35)

OPEL

ASTRA H Estate (A04)

1.9 CDTI (L35)

OPEL

ASTRA H Estate (A04)

1.9 CDTI (L35)

OPEL

ASTRA H Estate (A04)

1.9 CDTI (L35)

OPEL

ASTRA H Box (L70)

1.7 CDTI (L70)

OPEL

ASTRA H Box (L70)

1.7 CDTI (L70)

OPEL

ASTRA H Box (L70)

1.7 CDTI (L70)

OPEL

ASTRA H Box (L70)

1.7 CDTI (L70)

OPEL

ASTRA H Box (L70)

1.9 CDTI (L70)

OPEL

ASTRA H Box (L70)

1.9 CDTI (L70)

OPEL

ASTRA H Box (L70)

1.9 CDTI (L70)

OPEL

ASTRA H GTC (A04)

1.7 CDTi (L08)

OPEL

ASTRA H GTC (A04)

1.7 CDTI (L08)

OPEL

ASTRA H GTC (A04)

1.7 CDTI (L08)

OPEL

ASTRA H GTC (A04)

1.7 CDTI (L08)

OPEL

ASTRA H GTC (A04)

1.9 CDTi (L08)

OPEL

ASTRA H GTC (A04)

1.9 CDTI (L08)

OPEL

ASTRA H GTC (A04)

1.9 CDTI (L08)

OPEL

ASTRA H TwinTop (A04)

1.9 CDTi (L67)

OPEL

CORSA C (X01)

1.7 DTI (F08, F68)

OPEL

OMEGA B Estate (V94)

2.0 DTI 16V (F35, M35, P35)

OPEL

OMEGA B Estate (V94)

2.2 DTI 16V (F35, M35, P35)

OPEL

OMEGA B Estate (V94)

2.2 DTI 16V (F35, M35, P35)

OPEL

OMEGA B (V94)

2.2 DTI 16V (F69, M69, P69)

OPEL

OMEGA B (V94)

2.2 DTI 16V (F69, M69, P69)

OPEL

SINTRA (APV)

2.2 DTI

OPEL

VECTRA B Hatchback (J96)

2.0 DI 16V (F68)

OPEL

VECTRA B Hatchback (J96)

2.0 DTI 16V (F68)

OPEL

VECTRA B Hatchback (J96)

2.2 DTI 16V (F68)

OPEL

VECTRA B Hatchback (J96)

2.2 DTI 16V (F68)

OPEL

VECTRA B Estate (J96)

2.0 DI 16V (F35)

OPEL

VECTRA B Estate (J96)

2.0 DTI 16V (F35)

OPEL

VECTRA B Estate (J96)

2.2 DTI 16V (F35)

OPEL

VECTRA B Estate (J96)

2.2 DTI 16V (F35)

OPEL

VECTRA C GTS (Z02)

1.9 CDTI (F68)

OPEL

VECTRA C GTS (Z02)

1.9 CDTI (F68)

OPEL

VECTRA C GTS (Z02)

1.9 CDTI (F68)

OPEL

VECTRA C GTS (Z02)

2.0 DTI 16V (F68)

OPEL

VECTRA C GTS (Z02)

2.2 DTI 16V (F68)

OPEL

VECTRA C (Z02)

1.9 CDTI (F69)

OPEL

VECTRA C (Z02)

1.9 CDTI (F69)

OPEL

VECTRA C (Z02)

1.9 CDTI (F69)

OPEL

VECTRA C (Z02)

2.0 DTI 16V (F69)

OPEL

VECTRA C (Z02)

2.2 DTI 16V (F69)

SAAB

9-3 Estate (YS3F)

1.9 TiD

SAAB

9-3 Estate (YS3F)

1.9 TiD

SAAB

9-3 Convertible (YS3F)

1.9 TiD

SAAB

9-3 Convertible (YS3F)

1.9 TiD

SAAB

9-3 (YS3D)

2.2 TiD

SAAB

9-3 (YS3D)

2.2 TiD

SAAB

9-3 (YS3F, E79, D79, D75)

1.9 TiD

SAAB

9-3 (YS3F, E79, D79, D75)

1.9 TiD

SAAB

9-3 (YS3F, E79, D79, D75)

2.2 TiD

SAAB

9-5 Estate (YS3E)

1.9 TiD

SAAB

9-5 Estate (YS3E)

2.2 TiD

SAAB

9-5 (YS3E)

1.9 TiD

SAAB

9-5 (YS3E)

2.2 TiD

VAUXHALL

ASTRA Mk IV (G) Hatchback (T98)

1.7 CDTI 16V (F08, F48)

VAUXHALL

ASTRA Mk IV (G) Hatchback (T98)

1.7 DTI 16V (F08, F48)

VAUXHALL

ASTRA Mk IV (G) Hatchback (T98)

1.7 TD (F08, F48)

VAUXHALL

ASTRA Mk IV (G) Hatchback (T98)

2.0 DI (F48)

VAUXHALL

ASTRA Mk IV (G) Saloon (T98)

1.7 CDTI 16V

VAUXHALL

ASTRA Mk IV (G) Saloon (T98)

1.7 DTI 16V

VAUXHALL

ASTRA Mk IV (G) Saloon (T98)

1.7 TD

VAUXHALL

ASTRA Mk IV (G) Saloon (T98)

2.0 DI

VAUXHALL

ASTRA Mk IV (G) Estate (T98)

1.7 CDTI 16V

VAUXHALL

ASTRA Mk IV (G) Estate (T98)

1.7 DTI 16V

VAUXHALL

ASTRA Mk IV (G) Estate (T98)

1.7 TD

VAUXHALL

ASTRA Mk IV (G) Estate (T98)

2.0 DI

VAUXHALL

ASTRA Mk V (H) (A04)

1.7 CDTi (L48)

VAUXHALL

ASTRA Mk V (H) (A04)

1.7 CDTI (L48)

VAUXHALL

ASTRA Mk V (H) (A04)

1.7 CDTI (L48)

VAUXHALL

ASTRA Mk V (H) (A04)

1.9 CDTI (L48)

VAUXHALL

ASTRA Mk V (H) (A04)

1.9 CDTI (L48)

VAUXHALL

ASTRA Mk V (H) Estate (A04)

1.7 CDTi (L35)

VAUXHALL

ASTRA Mk V (H) Estate (A04)

1.7 CDTi (L35)

VAUXHALL

ASTRA Mk V (H) Estate (A04)

1.7 CDTI (L35)

VAUXHALL

ASTRA Mk V (H) Estate (A04)

1.9 CDTi (L35)

VAUXHALL

ASTRA Mk V (H) Estate (A04)

1.9 CDTi (L35)

VAUXHALL

ASTRA Mk V (H) Sport Hatch (A04)

1.9 CDTi (L08)

VAUXHALL

ASTRA Mk V (H) Sport Hatch (A04)

1.9 CDTi (L08)

VAUXHALL

ASTRA Mk V (H) TwinTop (A04)

1.9 CDTi (L67)

VAUXHALL

ASTRAVAN Mk IV (G) (T98)

1.7 CDTI

VAUXHALL

ASTRAVAN Mk IV (G) (T98)

1.7 DTI 16V

VAUXHALL

ASTRAVAN Mk IV (G) (T98)

1.7 TD

VAUXHALL

ASTRAVAN Mk IV (G) (T98)

2.0 DI

VAUXHALL

ASTRAVAN Mk V (H) (A04)

1.7 CDTi

VAUXHALL

ASTRAVAN Mk V (H) (A04)

1.7 CDTi

VAUXHALL

ASTRAVAN Mk V (H) (A04)

1.7 CDTi

VAUXHALL

ASTRAVAN Mk V (H) (A04)

1.7 CDTI

VAUXHALL

ASTRAVAN Mk V (H) (A04)

1.9 CDTi

VAUXHALL

ASTRAVAN Mk V (H) (A04)

1.9 CDTi

VAUXHALL

COMBO Mk II (C) Box Body / Estate (F25)

1.7 CDTI 16V

VAUXHALL

COMBO Mk II (C) Box Body / Estate (F25)

1.7 DI 16V

VAUXHALL

COMBO Mk II (C) Box Body / Estate (F25)

1.7 DTI 16V

VAUXHALL

COMBO TOUR Mk II (C) (F25)

1.7 CDTI 16V

VAUXHALL

COMBO TOUR Mk II (C) (F25)

1.7 DI 16V

VAUXHALL

COMBO TOUR Mk II (C) (F25)

1.7 DTI 16V

VAUXHALL

CORSA Mk II (C) (X01)

1.7 CDTI 16V (F08, F68)

VAUXHALL

CORSA Mk II (C) (X01)

1.7 DI 16V (F08, F68)

VAUXHALL

CORSA Mk II (C) (X01)

1.7 DTI 16V (F08, F68)

VAUXHALL

CORSAVAN Mk II (C) (X01)

1.7 DI 16V (F08)

VAUXHALL

CORSAVAN Mk II (C) (X01)

1.7 DTI 16V (F08)

VAUXHALL

FRONTERA Mk II (B) (U99)

2.2 DTI

VAUXHALL

FRONTERA Mk II (B) (U99)

2.2 DTI

VAUXHALL

MERIVA Mk I (A) (X03)

1.7 CDTi

VAUXHALL

MERIVA Mk I (A) (X03)

1.7 DTI

VAUXHALL

OMEGA (B) Saloon (V94)

2.0 DTI 16V

VAUXHALL

OMEGA (B) Saloon (V94)

2.2 DTI 16V

VAUXHALL

OMEGA (B) Estate (V94)

2.0 DTI 16V

VAUXHALL

OMEGA (B) Estate (V94)

2.2 DTI 16V

VAUXHALL

SIGNUM (Z03)

1.9 CDTI

VAUXHALL

SIGNUM (Z03)

1.9 CDTI 16V

VAUXHALL

SIGNUM (Z03)

2.0 DTI

VAUXHALL

SIGNUM (Z03)

2.2 DTI

VAUXHALL

VECTRA (B) Hatchback (J96)

2.0 Di 16V (F68)

VAUXHALL

VECTRA (B) Hatchback (J96)

2.0 DTi 16V (F68)

VAUXHALL

VECTRA (B) Hatchback (J96)

2.2 DTI 16V (F68)

VAUXHALL

VECTRA (B) Saloon (J96)

2.0 DI 16V (F19)

VAUXHALL

VECTRA (B) Saloon (J96)

2.0 DTI 16V (F19)

VAUXHALL

VECTRA (B) Saloon (J96)

2.2 DTI 16V (F19)

VAUXHALL

VECTRA (B) Estate (J96)

2.0 DI 16V (F35)

VAUXHALL

VECTRA (B) Estate (J96)

2.0 DTI 16V (F35)

VAUXHALL

VECTRA (B) Estate (J96)

2.2 DTI 16V (F35)

VAUXHALL

VECTRA Mk II (C) (Z02)

1.9 CDTI

VAUXHALL

VECTRA Mk II (C) (Z02)

1.9 CDTI 16V

VAUXHALL

VECTRA Mk II (C) (Z02)

2.0 DTI 16V

VAUXHALL

VECTRA Mk II (C) (Z02)

2.2 DTI 16V

OPEL

ASTRA CLASSIC Estate (A04)

1.7 CDTI (L35)

OPEL

SIGNUM Hatchback (Z03)

1.9 CDTI (F48)

OPEL

SIGNUM Hatchback (Z03)

2.0 DTI (F48)

OPEL

SIGNUM Hatchback (Z03)

2.2 DTI (F48)

OPEL

VECTRA C Estate (Z02)

2.0 DTI (F35)

OPEL

VECTRA C Estate (Z02)

2.2 DTI (F35)

VAUXHALL

ZAFIRA Mk II (B) (A05)

1.9 CDTI

OPEL

VECTRA B (J96)

2.0 DI 16V (F19)

OPEL

VECTRA B (J96)

2.0 DTI 16V (F19)

OPEL

ASTRA G Hatchback (T98)

1.7 DTI 16V (F08, F48)

OPEL

ASTRA G Hatchback (T98)

1.7 CDTI (F08, F48)

OPEL

ASTRA G Saloon (T98)

1.7 DTI 16V (F69)

OPEL

ASTRA G Saloon (T98)

1.7 CDTI (F69)

OPEL

FRONTERA B (U99)

2.2 DTI (6B_ZC, 6B_VF, 6B_66, 6B_76)

OPEL

FRONTERA B (U99)

2.2 DTI (6B_66, 6B_76)

OPEL

ZAFIRA A MPV (T98)

2.0 DI 16V (F75)

OPEL

CORSA C (X01)

1.7 CDTI (F08, F68)

OPEL

CORSA C (X01)

1.7 DI (F08, F68)

OPEL

CORSA C Box (X01)

1.7 DI 16V (F08, W5L)

OPEL

CORSA C Box (X01)

1.7 DTI 16V (F08, W5L)

OPEL

CORSA C Box (X01)

1.7 CDTi (F08, W5L)

OPEL

VECTRA C (Z02)

2.2 DTI 16V (F69)

OPEL

MERIVA A MPV (X03)

1.7 CDTI (E75)

OPEL

SIGNUM Hatchback (Z03)

1.9 CDTI (F48)

OPEL

ZAFIRA / ZAFIRA FAMILY B (A05)

1.7 CDTI (M75)

OPEL

ZAFIRA / ZAFIRA FAMILY B (A05)

1.7 CDTI (M75)

OPEL

ASTRA H Saloon (A04)

1.7 CDTi (L69)

OPEL

ZAFIRA B Van (A05)

1.7 CDTI (M75)

OPEL

ASTRA G CLASSIC Caravan (F35)

1.7 CDTI

VAUXHALL

ZAFIRA Mk II (B) (A05)

1.9 CDTI

VAUXHALL

ZAFIRA Mk II (B) (A05)

1.9 CDTI

VAUXHALL

MERIVA Mk I (A) (X03)

1.7 CDTI

OPEL

VECTRA B (J96)

2.2 DTI 16V (F19)

OPEL

OMEGA B (V94)

2.0 DTI 16V (F69, M69, P69)

OPEL

ZAFIRA A MPV (T98)

2.0 DI (F75)

OPEL

VECTRA C GTS (Z02)

2.2 DTI 16V (F68)

OPEL

MERIVA A MPV (X03)

1.7 DTI (E75)

OPEL

MERIVA A MPV (X03)

1.7 CDTI (E75)

OPEL

VECTRA C Estate (Z02)

1.9 CDTI (F35)

OPEL

VECTRA C Estate (Z02)

1.9 CDTI (F35)

OPEL

VECTRA C Estate (Z02)

1.9 CDTI (F35)

OPEL

ASTRA H Saloon (A04)

1.7 CDTi (L69)

OPEL

ASTRA G CLASSIC (T98)

1.7 CDTI (F08, F48)

VAUXHALL

SINTRA (APV)

2.2 DTI

VAUXHALL

ZAFIRA Mk I (A) (T98)

2.0 DI 16V

VAUXHALL

VECTRA Mk II (C) GTS (Z02)

2.2 DTI 16V

VAUXHALL

VECTRA Mk II (C) GTS (Z02)

1.9 CDTI

VAUXHALL

VECTRA Mk II (C) GTS (Z02)

1.9 CDTI 16V

VAUXHALL

VECTRA Mk II (C) GTS (Z02)

2.0 DTI 16V

VAUXHALL

ZAFIRA Mk II (B) (A05)

1.7 CDTI

VAUXHALL

ZAFIRA Mk II (B) (A05)

1.7 CDTI

VAUXHALL

ASTRA Mk V (H) Sport Hatch (A04)

1.7 CDTi (L08)

VAUXHALL

ASTRA Mk V (H) Sport Hatch (A04)

1.9 CDTi (L08)

VAUXHALL

ASTRA Mk V (H) Sport Hatch (A04)

1.7 CDTi (L08)
AUTOMEGA : 211193515
BERU : GSE143
CHAMPION : CCU143
CSV electronic parts : CRP5910
ERA : 661281
FISPA : 2.85910
GEBE : 9 9440 1
HELLA : 4RV 008 188-601
HERTH+BUSS ELPARTS : 75614312
HITACHI : 132049, 2502049
HOFFER : H7285910
MAHLE : MHG 7, MHG 8
MEAT & DORIA : 7285910
METZGER : 0884023
MEYLE : 614 880 0000, 614 880 0006/S, 614 880 0007/S, 614 880 0008/S, 614 880 0009/S, 614 880 0010/S, 614 880 0011/S, 614 880 0012/S
SIDAT : 2.85910
SWAG : 40 10 2704
VEMO : V40-71-0014, V40-71-0018
WE PARTS : 240670080
WILMINK GROUP : WG1486252, WG1497234, WG1749974
If you can't find the part you need, please contact us at +33 1 41 50 53 73
Exclusive Web Offer
* This reference is given as an indication (subject to validation with the serial number and the manufacturer software)